What's this? A Book!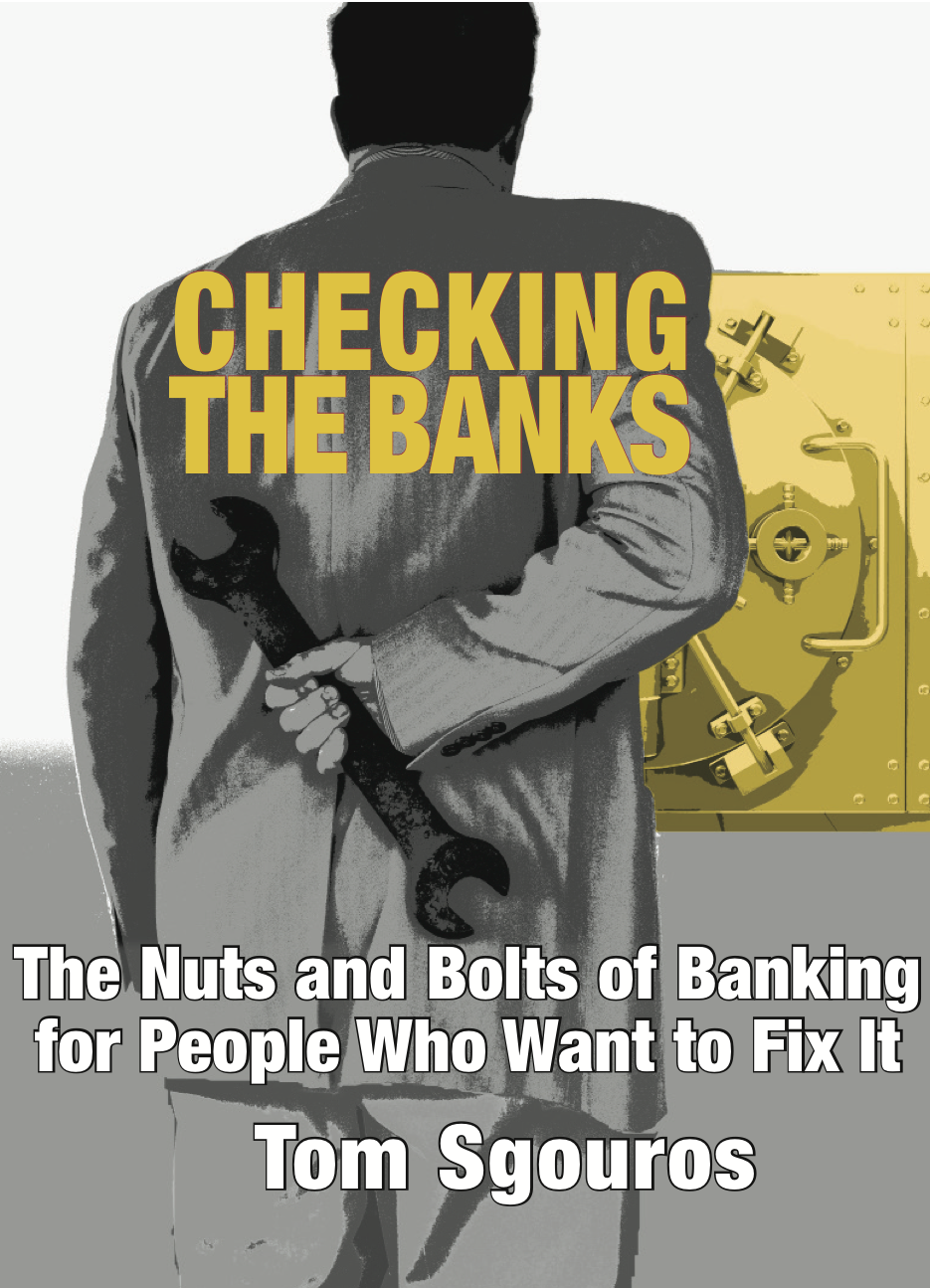 An account of how banks work, perhaps aimed at people who maybe aren't so happy about the state of the financial markets. More here, including how to buy it.
What's this? Another Book!
Buy here: Powell's, or Bn, Amazon, or the publisher.
A look at the lousy situation Rhode Island is in, how we got here, and how we might be able to get out.
Featuring
Budget Demystification!
Fiscal Derring-Do!
Economic Jiggery-Pokery!
Contact information below if you'd like to schedule a book-related event, like a possibly entertaining talk on the book's subjects, featuring the famous mystery graph.
---
RIPR is a (paper) newsletter and a weekly column appearing in ten of Rhode Island's finer newspapers. The goal is to look at local, state and federal policy issues that affect life here in the Ocean State, concentrating on action, not intentions or talk.
If you'd like to help, please contribute an item, suggest an issue topic, or buy a subscription. If you can, buy two or three (subscribe here).
Search this site
Available Back Issues:
Issues are issued in paper. They are archived irregularly here.
Subscription information:
Contact:
For those of you who can read english and understand it, the following is an email address you are welcome to use. If you are a web bot, we hope you can't understand it, and that's the point of writing it this way.
editor at whatcheer dot net
Archive:
Deep archive
Links:
Links page
RSS
RIPR is primarily a print publication (yikes! how 20th century!), and the work it represents is supported by its subscribers.
About
The Rhode Island Policy Reporter is an independent news source that specializes in the technical issues of public policy that matter so much to all our lives, but that also tend not to be reported very well or even at all. The publication is owned and operated by Tom Sgouros, who has written all the text you'll find on this site, except for the articles with actual bylines that say otherwise.
Responsibility:
Tom Sgouros